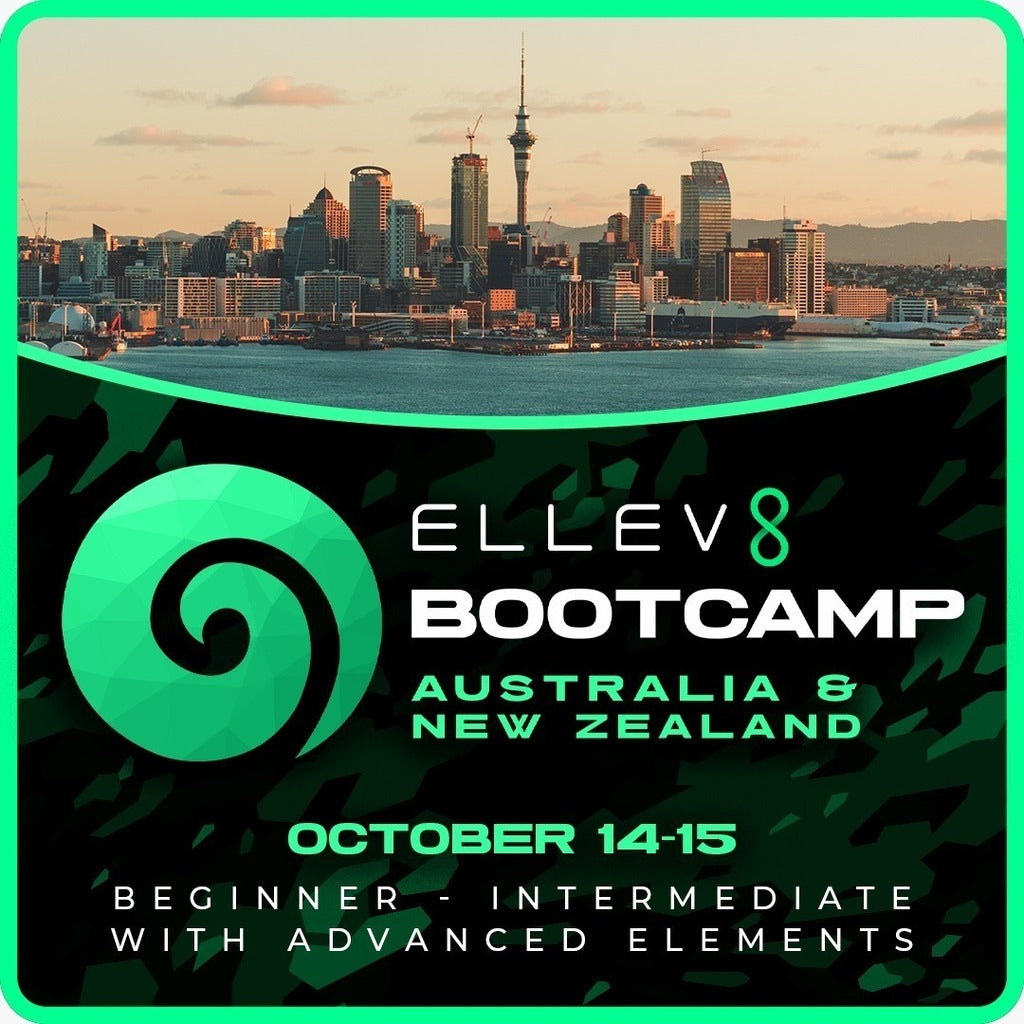 ELLEV8 NZ / AUS BOOTCAMP - OCT 2023
---

Introducing Ellev8's Exclusive 2-Day Forex Trading Bootcamp in Auckland, New Zealand!
(INCLUDES 1ST MONTH ELLEV8 SUBSCRIPTION FOR NEW SUBSCRIBERS ONLY.  MONTHLY SUBSCRIPTION OF $149.99 WILL APPLY AFTER 1ST 30 DAYS.)
Are you ready to take your forex trading skills to new heights? Ellev8, a renowned leader in financial education, is thrilled to announce our first-ever Forex Trading Bootcamp in the United States. Join us in Auckland, New Zealand for an intensive and immersive learning experience designed to elevate your trading ability from beginner to intermediate with some advanced topics!
Date: October 14-15
During this power-packed 2-day event, you will embark on a transformative journey guided by our team of seasoned forex Profit Coaches. Whether you're an experienced trader or have just started your forex journey, this bootcamp is tailored to meet your needs and enhance your trading proficiency.
What can you expect from Ellev8's Forex Trading Bootcamp?
1. Comprehensive Curriculum: Dive deep into the intricate world of forex trading as we cover a wide range of topics essential for intermediate and advanced traders. From advanced technical analysis and risk management strategies to building robust trading systems, we've got you covered. Our curriculum is meticulously crafted to ensure you gain a solid understanding of the intricacies of the forex market.
2. Expert Guidance: Learn from the best in the industry! Our team of seasoned forex traders and educators will share their wealth of knowledge, experience, and proven strategies to help you navigate the market with confidence. Benefit from their insights, ask questions, and receive personalized feedback tailored to your unique trading goals.
3. Practical Exercises: Put theory into practice through hands-on exercises and real-world simulations. Gain valuable experience by analyzing real-time market data, identifying trends, and executing trades under the guidance of our experts. This immersive learning approach will sharpen your skills and boost your decision-making abilities.
4. Networking Opportunities: Connect with fellow traders and industry professionals during our dedicated networking sessions. Share experiences, exchange ideas, and forge valuable connections that can enhance your trading journey long after the bootcamp concludes. Community is a crucial aspect of success in the forex industry, and Ellev8 provides the perfect platform to expand your professional circle.
5. Exclusive Resources: As an attendee, you'll receive resources, including course materials, trading tools, and access to our online trading community. Stay connected with your peers, receive ongoing support, and continue your learning journey beyond the bootcamp.
Seize this unique opportunity to learn, grow, and elevate your forex trading skills with Ellev8's Forex Trading Bootcamp. Join us in Auckland, New Zealand, for an unforgettable 2-day event that will equip you with the knowledge, confidence, and strategies to excel in the forex market.
Space is limited, so secure your spot today! Register now and discover how Ellev8 can help you achieve your trading goals like never before.
Remember, success in forex trading begins with the right education. Let Ellev8 empower you to trade with precision, seize opportunities, and unlock your full potential in the global currency markets. Don't miss out – reserve your seat now!
Video Recordings require an active Ellev8 subscription to view.
---